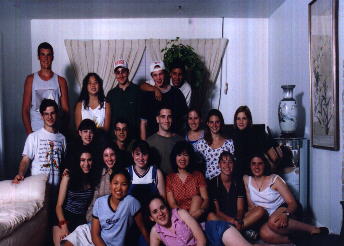 This is all of us during the summer of 1997. My wonderful group of friends who knew how to party without the alcohol. Well let me tell you who we are...starting top left...Brian, Melissa, Dave, Neil, Jorge, Seth, Alison, Matt, Chris, Lauren, me, Sybil, Reyna, Sara, Kristin, Helena, Martina, Charlotte, Wendy, and Suzanne.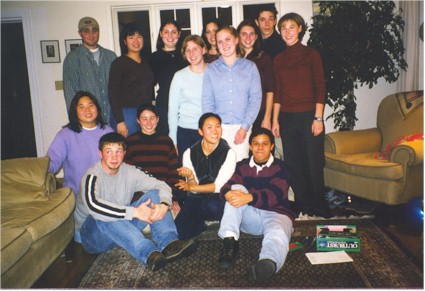 We're all back together in 1999! Dave, Helena, Kristin, Lauren, Alison, Kelly, Michelle, Bryan (Wendy's boyfriend) Tina, Melissa, Neil, Sara, Wendy, Jorge. (Sybil is in Switzerland and Seth is in China or they would have joined us)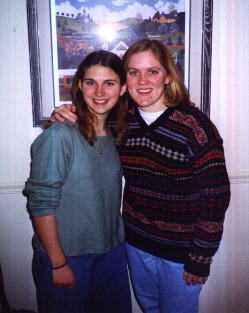 This is me and Kelly. She is like a sister to me. I love her to death.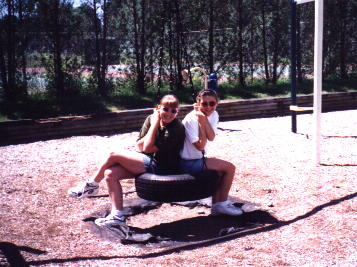 Michelle and Lauren Grossnickle-Hines. Long story don't ask:-) And yes that's me.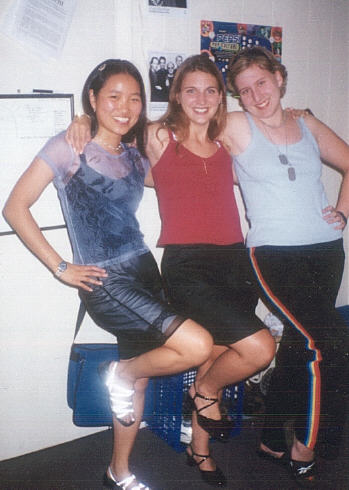 Wendy, Lauren, and I tried to go clubbing in Boston last summer.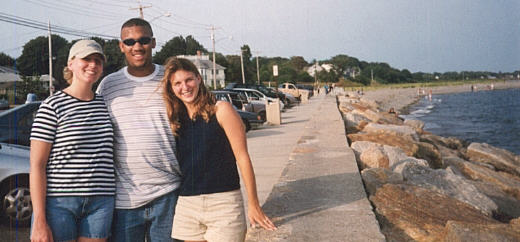 Lauren, Jon and I spent a whole day taking pictures of the three of us.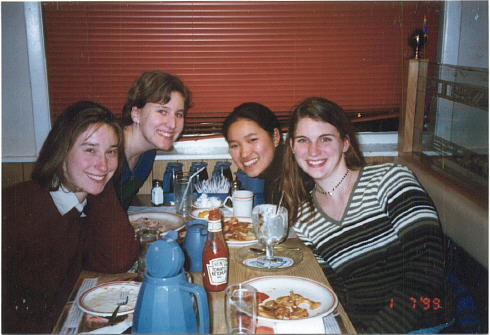 Reunited, Tina, Lauren, Wendy, and I had a wonderful girls night out at IHOP.
To see pictures of us in the Norwalk Marching Bears Band click HERE