Baseball Tour 2003
"An Ambitious Trip"
Total Mileage: 1155.06
Quote of the Trip: "Did you know that the color green..."
Lisence Plates Spotted: NE, MD, OH, PA, AZ, IL, IN, MN, OK, WA, MI, WI, DE, TN, FL, NJ, NH, MO, NY, ME, UT, CT, KY, IA, AK, NC, VA, GA, TX, WV, CO, SC, MA, MS, AR, CCA, MT, WY
Protein Source: Gnats fresh from Cleveland, OH
---
note: click on the team to view pictures from the stadium
---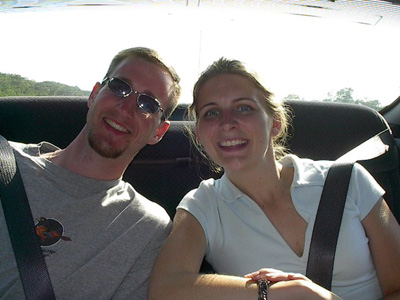 Tony and Michelle chillin in the back seat of the car!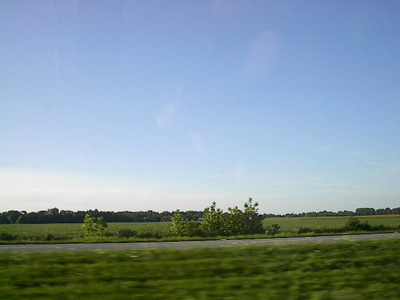 Fields, Fields and more Fields! There's not much else to see out the car window in Ohio!