WEST COAST TRIP
The first weekend in March, I went on a trip to the west coast of Tasmania with other exchange students at my school. On Saturday morning we took a cruise down the Gordan River.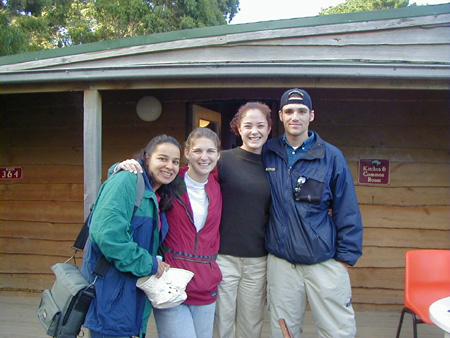 This is Sheila, me, Shawna, and Justin outside the youth hostile, where we stayed in Strahan.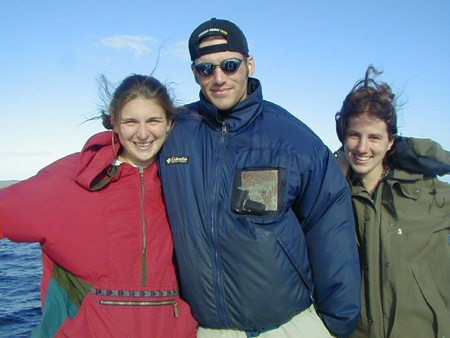 This is me with Justin and Keya aboard the front of the boat we rode.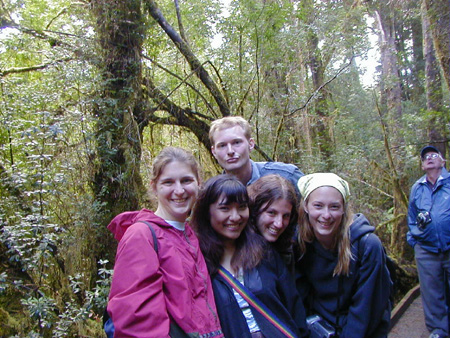 The first stop we made was to a world heritage area. This is me with Jasmin and Keya (from Canada), Ann (from the USA) and Fred aka Sven, our Swedish Masseuse (from Sweden).


We stopped for a tour of Sarah Island, which used to be a penal island for felons from England.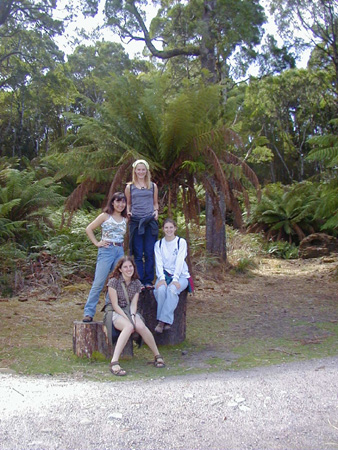 This is me, Keya, Jasmin, and Ann on Sarah Island.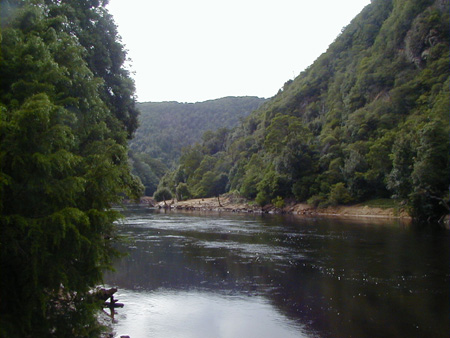 Sunday morning we went on a tour of the Teepookana forests. This is the Teepookana River which is dead due to all the mining in Queensland.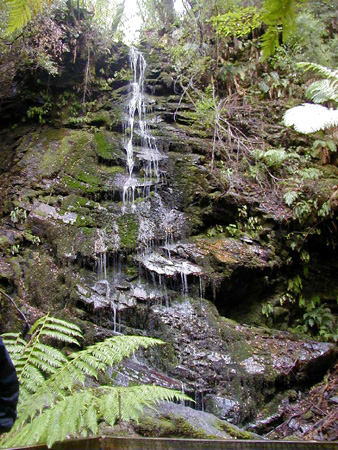 This is one of the little waterfalls we walked to look at in the forest.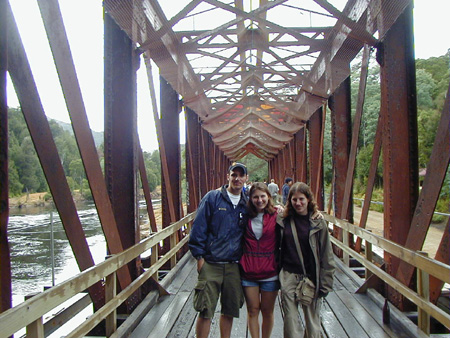 This is Justin, me, and Keya on the Teepookana bridge.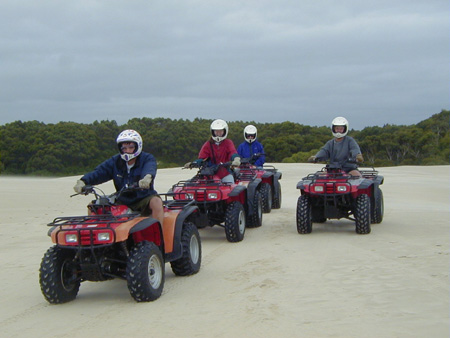 That afternoon we all went fourwheel driving out on the sand dunes. This is Justin, me, Giselle, and Ingrid.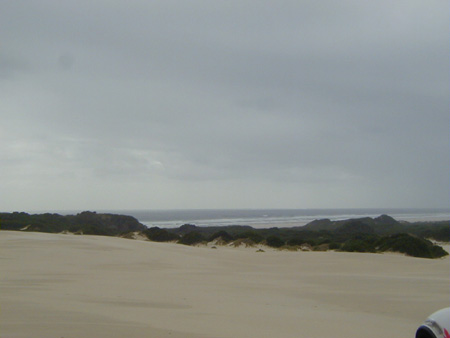 The view while we were driving was absolutely awsome!

On the drive back we stopped to see Nelson Falls.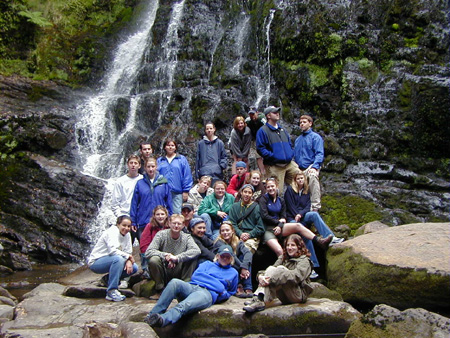 This is the whole group of us who traveled out to the West Coast.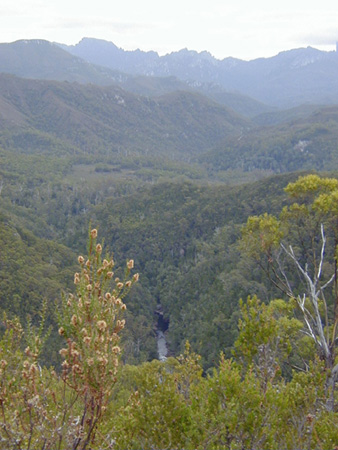 We then stopped at Donaghy's Hill. This is the view from the top.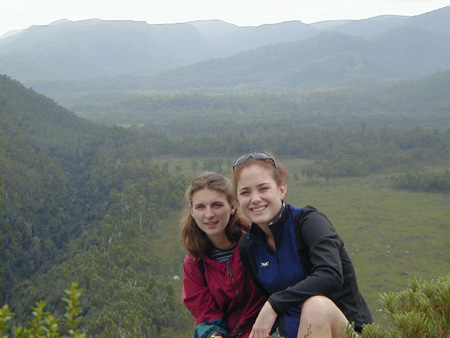 This is Me and Shawna on a rock ledge a little ways off the trail up Donaghy's Hill.
---
---
Cairns Orientation
Great Barrier Reef
Around Hobart
Hobart Con't
West Coast Trip
Weekend with Mom and Dad
Parties
Bushwalking Club
Extra Pictures
Sydney
Melbourne
Great Ocean Road
Loch Ard Gorge