My Weekend With Mom And Dad!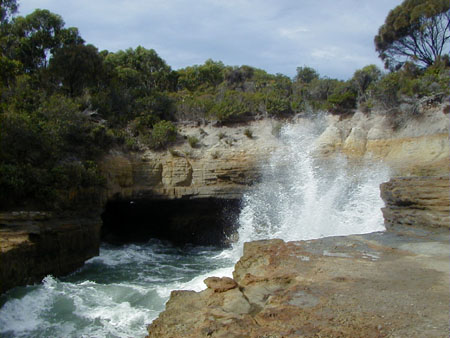 This is the Blowhole out on Eaglehawk Neck, which is on the Tasman Penninsula an hour away from my house.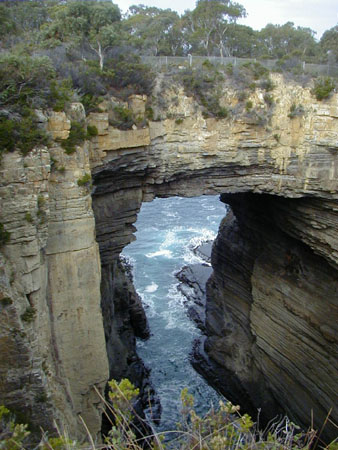 This is the Tasman Arch.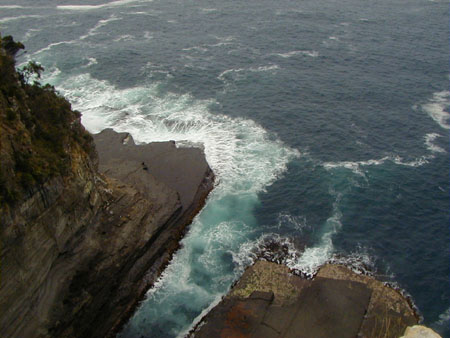 This is the other side of the Tasman Arch where the Tasman Sea meets the rocks.

This is the entrance to the Remarkable Caves. IF you look closely at the entrance you can see the shape of Tasmania.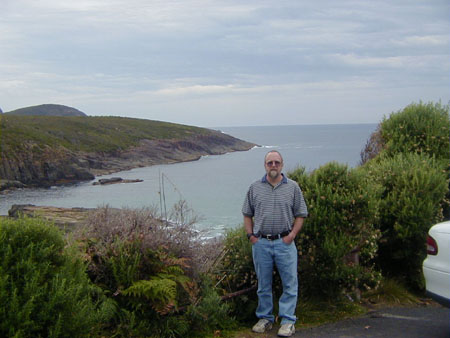 This is Dad out on the Tasman Penninsula.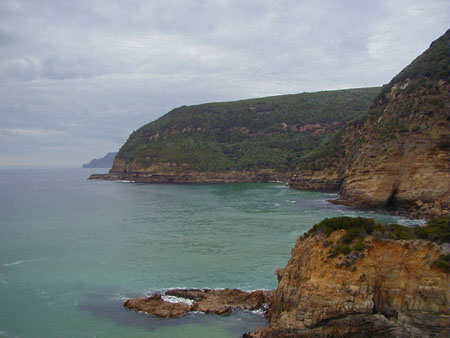 This is the view of the Tasman Penninsula of the Tasman Sea.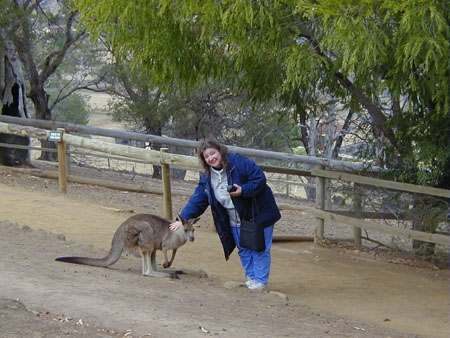 On sunday we went to a wildlife park where we were able to pet the Wallabies.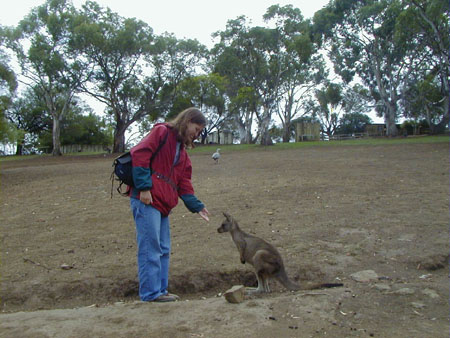 Me petting the Wallaby.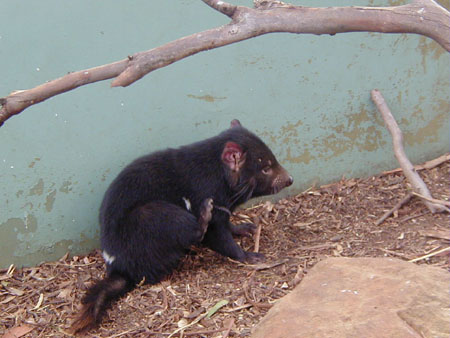 This is a Tasmanian Devil. I haven't actually seen one in the wild yet but my roommate has right near our house so maybe I will.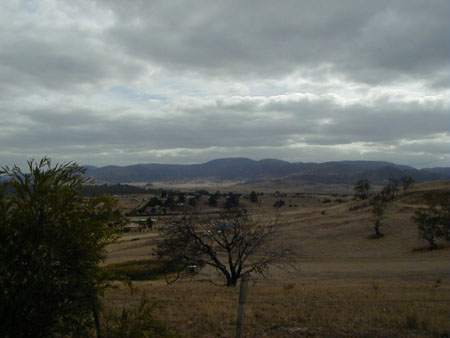 This is what the Tassie Country side looks like. It looks a lot better when the sky is blue but we've had a couple of rainy days lately.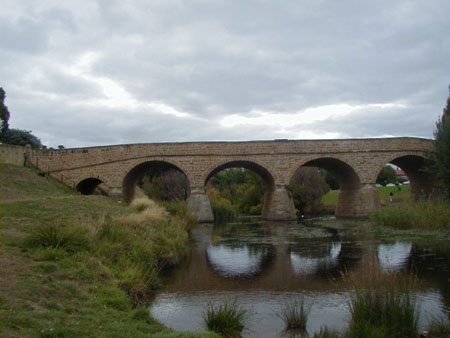 The oldest bridge in Tasmania is this bridge located in historic Richmond.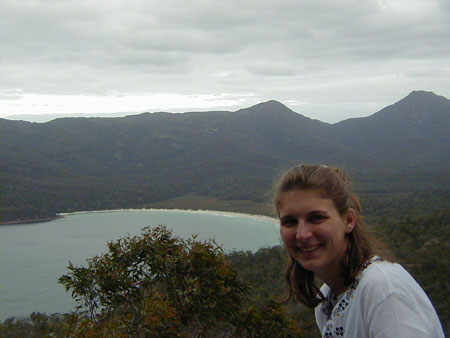 Here I am at the lookout over Wine Glass Bay. I want to get back there to walk down to the beach and hopefully see it on a sunny day.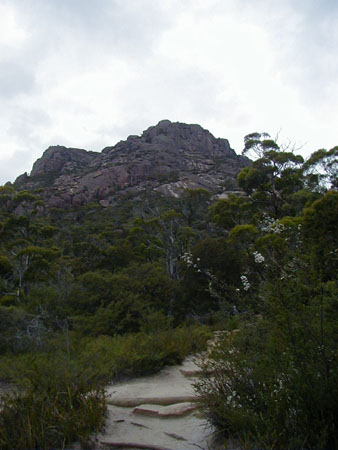 This is the mountain we had to climb to get up to see the lookout. The lookout is actually a little to the right of the picture.
---
---
Cairns Orientation
Great Barrier Reef
Around Hobart
Hobart Con't
West Coast Trip
Weekend with Mom and Dad
Parties
Bushwalking Club
Extra Pictures
Sydney
Melbourne
Great Ocean Road
Loch Ard Gorge