Melbourne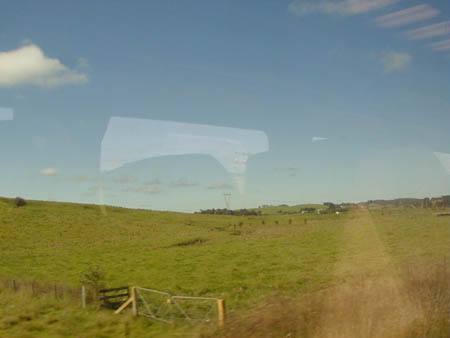 Before we were able to get to Melbourne we had to take a ten hour ride from Sydney by train. This was the view out the window for much of the ride.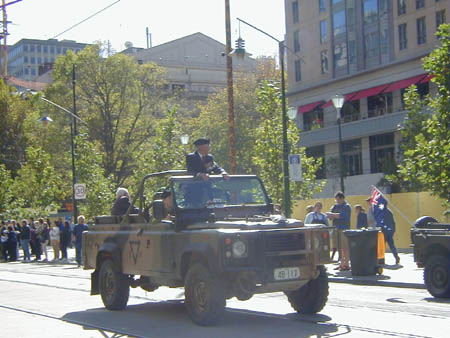 We happened to be in Melbourne on Anzac day and we got to see the parade.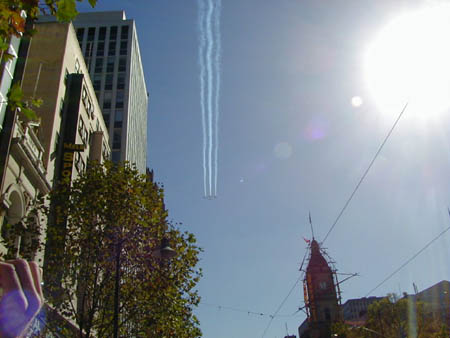 I thought Adam would especially like this picture:-)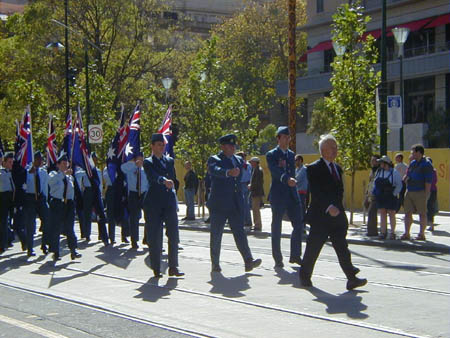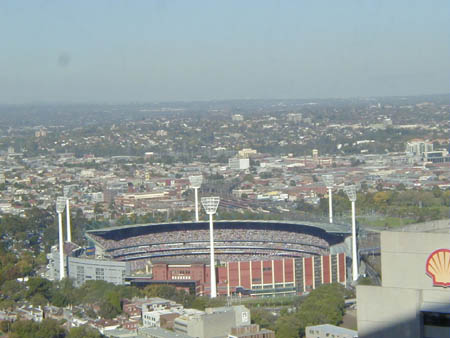 We took a walking tour of Melbourne and then we went up to the 35th floor of this one hotel to use the bathrooms! This was the view out of the bathroom window. It's the Melbourne Cricket Stadium.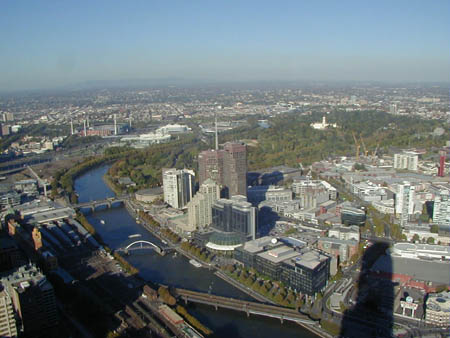 And here is the view of Melbourne from the Rialto Tower. It was pretty cool seeing the whole city.
Well that's it for Melbourne. I didn't really take too many pics since I spent most of my time there on the Great Ocean Road.
---
---
Cairns Orientation
Great Barrier Reef
Around Hobart
Hobart Con't
West Coast Trip
Weekend with Mom and Dad
Parties
Bushwalking Club
Extra Pictures
Sydney
Melbourne
Great Ocean Road
Loch Ard Gorge