AROUND HOBART

One of the Mountains surrounding Hobart is Mt Nelson. A group of us climbed to the top of the mountain. This picture is taken halfway up the mountain and is of the Sandy Bay Area and Hobart.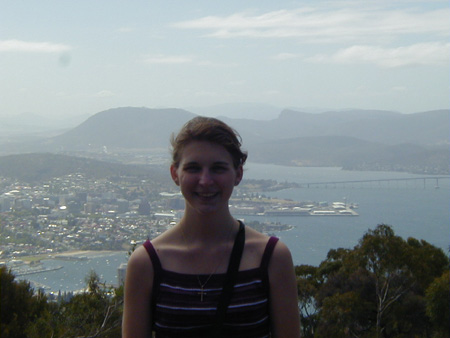 At the top of the the mountain there are lookout stations where you can see all of Hobart.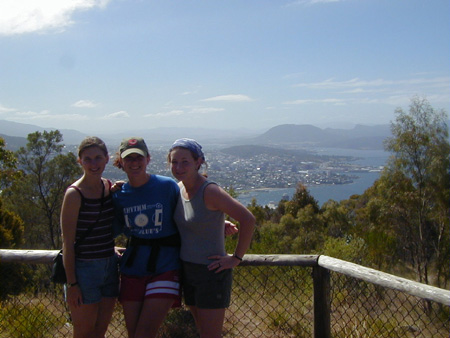 This is me with my flatmate Shawna and our friend Sarah at the lookout station.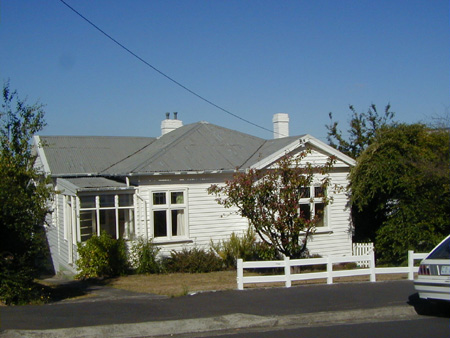 And this is my house at 6 French Street. The double set of windows are the windows to my room. The house is really cute.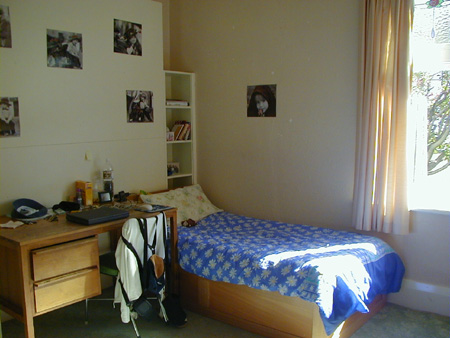 And this is my room. They provided us the furniture and bedspread and everything. It's actually a very nice size room. Minus the spiders I would love it.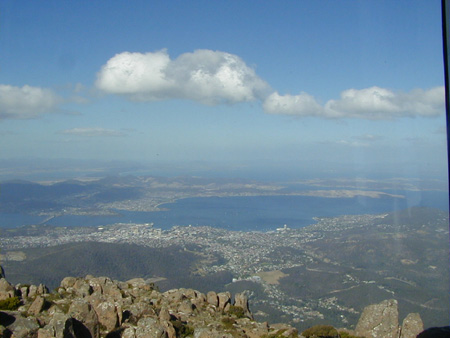 The tallest mountain in the area is Mount Wellington. This is the view of Hobart from the top.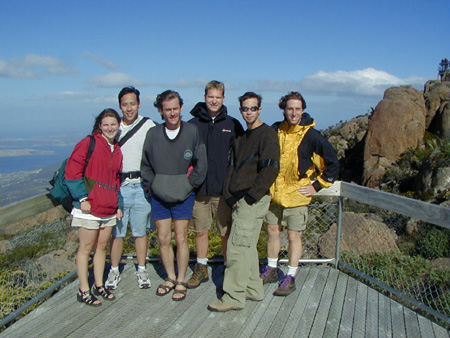 This is me with Jimmy, Clifton, Max, Andy, and Tom at the top of Mt Wellington.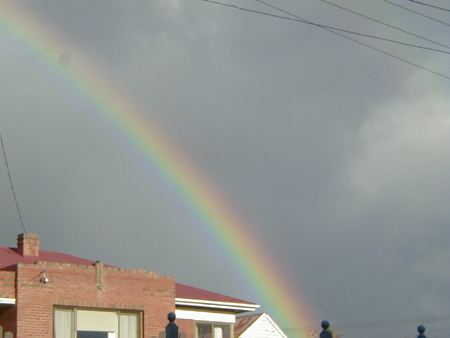 I woke up one morning and there was this amazing rainbow outside our house. I couldn't manage to get the full rainbow in the picture but it was beautiful.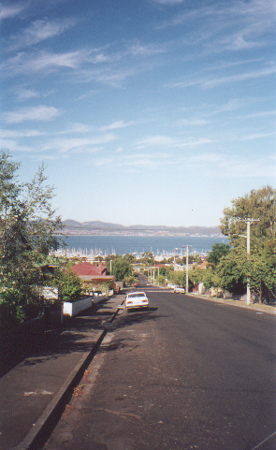 This is the view of the river from my street corner.
---
---
Cairns Orientation
Great Barrier Reef
Around Hobart
Hobart Con't
West Coast Trip
Weekend with Mom and Dad
Parties
Bushwalking Club
Extra Pictures
Sydney
Melbourne
Great Ocean Road
Loch Ard Gorge